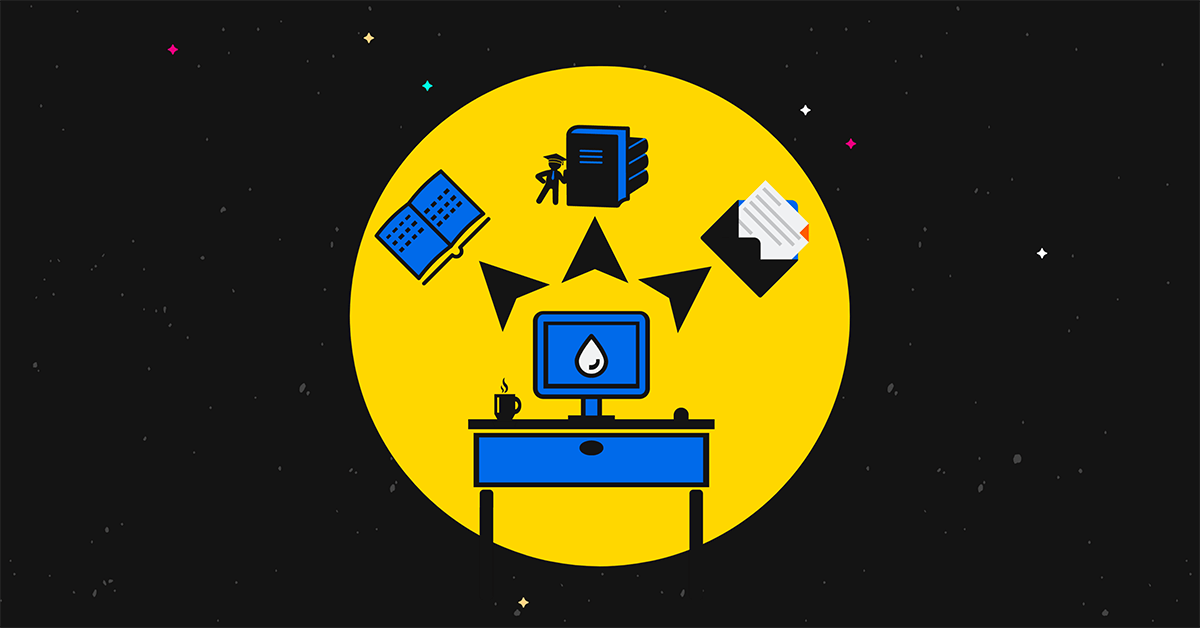 Independent businesses have flourished for many years and have become even more popular after the lockdowns caused by the Covid.
There are freelance writers, developers, designers, photographers, and consultants who enjoy their independent lifestyle, being able to work from anywhere in the world.
But there is a clear problem with the independent lifestyle: you only earn while you work. There are no paid days off, no well-deserved vacations, not even weekends off work.
It's no wonder so many freelancers are looking for ways to create «passive» sources of income, that is, ones that help them take a breather and enjoy a well-deserved break.
Here's how to turn your services into a product that can become an additional, long-term, mostly passive source of income for freelancers who are always working.
Find your unique angle
Almost everything has already been written these days.
It is extremely difficult to find a topic that has not been covered extensively online.
However, there are still plenty of opportunities to create a content-driven project based on your knowledge, expertise, or experience.
When starting a new project, start with your: What is your unique experience or story that would make your educational content or project stand out?
Many projects that are launched lack that individuality that would make them stand out, so they fail to make a profit.
If you're a writer and you manage to write a lot, create a product on productive writing or, better yet, how to make productive creativity. If you're a team manager struggling with stress, create a product on how to become a strong leader who constantly faces weaknesses.
The keyword research above will help you estimate demand (ie search volume) and better determine the topic of your future product. Keywords reflect the actual search queries that people type into the Google search box and thus allow you to identify what people are really struggling with and how you can help them.
There are several keyword research tools that will estimate keyword difficulty for you, meaning how difficult it will be to rank your product in the top 10 for that search query. Also, keyword grouping is a great tactic that allows you to discover all kinds of related keywords and phrases that you might want to target.
text optimizer is another great tool to use here as it helps you discover multiple angles and concepts behind each topic:
The only way to make truly passive income is to start generating organic search traffic, so spend a good amount of time evaluating your opportunities.
choose your format
There are quite a few formats that your future digital product could take, and there's no harm in trying out a few of them:
| | | | |
| --- | --- | --- | --- |
| digital product format | Pro | Versus | Additional Resources |
| PDF downloads (ebooks, premium templates, etc.) | Very easy to create, quite a few platforms to market from | Many competitors (everyone has an e-book these days) with no recurring income can easily be given away once purchased | You can create an eBook for free using Google Docshere are lots of ideas on how to promote an ebook |
| online course | Makes you an expert, many platforms to host | High competition in many (but not all) niches means a lot of work to create videos. | Here is a very detailed guide to your server. how to create an online course repackaging your existing content. You will also need a course platform. |
| Premium community (support). | Involves recurring income, increases your influence by becoming the center of a community. | It usually requires your active participation, so it's not entirely passive, but there's always a chance to find some great admins to manage the community. | Here's a huge list comparing all types of community builders that don't require development help |
| premium email newsletter | This is recurring income | Email fatigue is a real thing – it's not easy to get people to subscribe to something these days | Here is an easy to follow guide on how to create a newsletter and how to quickly increase your number of subscribers. |
| a published book | Makes you a niche expert, builds your personal brand | It involves a lot of work. If you self-publish, it is difficult to generate income. If you want to find a publisher, you'll need a lot of time to research your options, apply, etc. This may also require a considerable investment. | here's how write and promote a bookhere is a guide on how find a traditional publisher for your book |
Note: Do you need more ideas? Check out our article on the best product ideas. Includes tips on how to get started with each.
Determine your brand
Branding is extremely important to any business, but in this case a lot will depend on your personal brand, as any product you create will have the additional purpose of promoting yourself as an expert in a niche (and thus allowing you to sell more than their freelance services too. ).
I recommend that you create a separate site to sell your product in case it grows one day. Namify It will be very helpful in identifying your initial branding as it will help you find an attractive brand and logo:
The tool is also totally free, so try to find some branding inspiration.
Branding is something you'll be able to refine in the future, but your domain name is something you'll have to deal with, as moving to a new domain usually means losing organic rankings, so take the time to find something you like. be very excited to work with.
When it comes to your content management platform or website builder, there's no shortage of options these days. I would suggest using WordPress just because it is so easy to set up and use and can be used for just about anything from selling anything to creating a membership site.
Once you're ready to launch, don't forget to link to your new site on all of your social channels to start generating some clicks from your existing audience.
Create your marketing strategy
We have already shared a detailed guide on create a pre-launch strategy whose objective is to generate expectation and ensure a successful launch. But what happens next? Any launch, no matter how successful, is not enough, and if you don't keep working, the buzz will die.
Your marketing strategy may scale over time, but it probably never will.
Keep those backlinks coming
As I mentioned earlier, your best chance of turning this into a passive source of income and scaling this part of your business is to get ranked, and there is no ranking without backlinks. There are very few ways to build organic backlinks these days, but there are still great link building tactics that generate and traffic.
Blogger outreach can be quite effective, but you'll need to put in the effort to develop unique outreach emails that cut through the noise.
It's also important to make sure you develop content that can naturally attract links.
I suggest you spend at least one day a month trying to get those traffic-generating backlinks.
Regardless, you'll need the right tools to help you with both. tactics. Check out our post on link building software to get started.
Host regular virtual events
Event marketing is one of the best ways to generate more sales and increase brand awareness. Events also generate backlinks, so it will also increase your site's link equity.
And it's not just (or rather, nothing) about in-person event marketing.
Successful event marketing can happen virtually and take anything from a live stream to a Twitter party to a regular Twitter chat hosted by you or a niche influencer:
You don't have to host weekly events, no one has time for that, but it's totally possible to host one virtual event a month.
Over time, as you start to generate organic search traffic, things like event marketing and link building can slow down.
Post to branded social media accounts
Don't forget to remind social media users about your product by sharing giveaways or customer testimonials. You can schedule updates months in advance to ensure you won't be too busy to post regularly on social media.
Check your web analytics
Generating consistent traffic without you actively driving it is an end goal, so it's important to keep an eye on rankings and clicks.
There are many web analytics tools on the market to help you. Both Google search console Y google analytics they are excellent options.
I suggest you check your numbers at least once a month to better understand which activities are driving the best results and to gauge your organic search visibility.
conclusion
Creating a passive source of income is everyone's dream, which is why the web is awash with digital products. However, if you are prepared to create a solid product and spend some time promoting it, your chances are high and you will probably see your product succeed.
Good luck!